Interests and Achievements
I have also always taken great pride in my achievements both in and out of work. Learning new skills and becoming famliar with new tools has always been a passion of mine (as well as seeing Saints beat Pompey 4-0 away).
---
Skills and tools
I am an Umbraco Cerified Professional!
During my time at Semantic being a Web Developer, I have developed various different skills and become experienced with various skills /tools that I use everyday. I have listed some of them below:
HTML, CSS and JS
Umbraco
C#
Bootstrap
GIT Kraken
Gulp, NPM and Webpack
Azure and Dev Ops
Other notable tools that I have familiarized myself with include Google Analytics/Tag Manager/Optimize, Visual Studio, MySQL, Photoshop and Dreamweaver/FileZilla (FTP).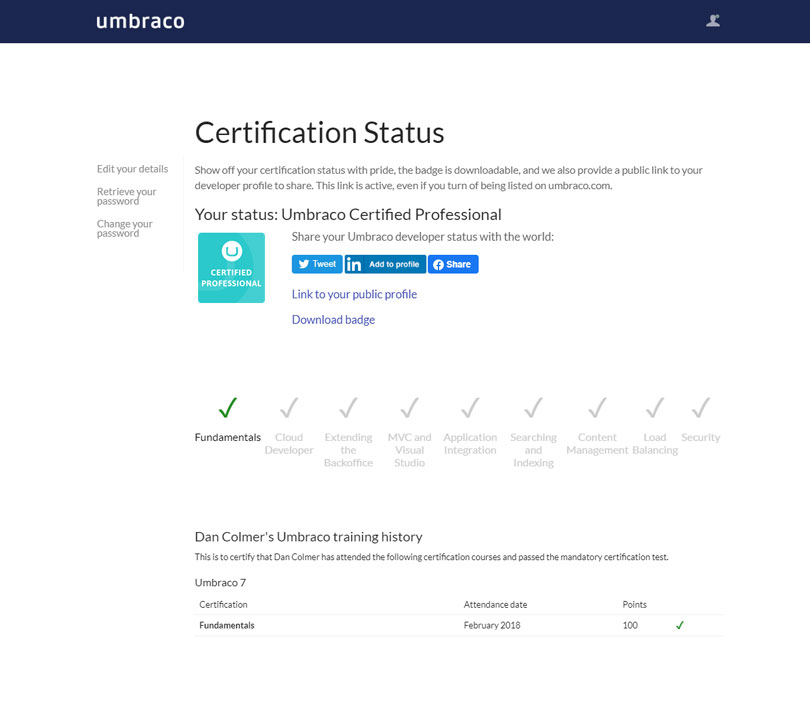 ---
Interests
I enjoy travelling both up and down the country every other weekend for the football.
I have been a Season Ticket holder at Southampton Football Club for over 8 years now and have only missed a handful of away games. At the end of the 2018/19 season I was invited to Staplewood (Southampton FC's training ground) to meet Ralph Hasenhüttl, the manager. This was a reward for attending every away game of the season, something I was very proud of!
Not only do I love watching football, I also love playing it, whether that is 5 aside or just a kick about with friends. I also love going to the gym before work, I enjoy both cardio and weight based workouts.
Not so much now, but when I was younger I used to do alot of competition swimming. I began swimming at the age of just 3. This was something I took great pride in and was always determined to come out on top!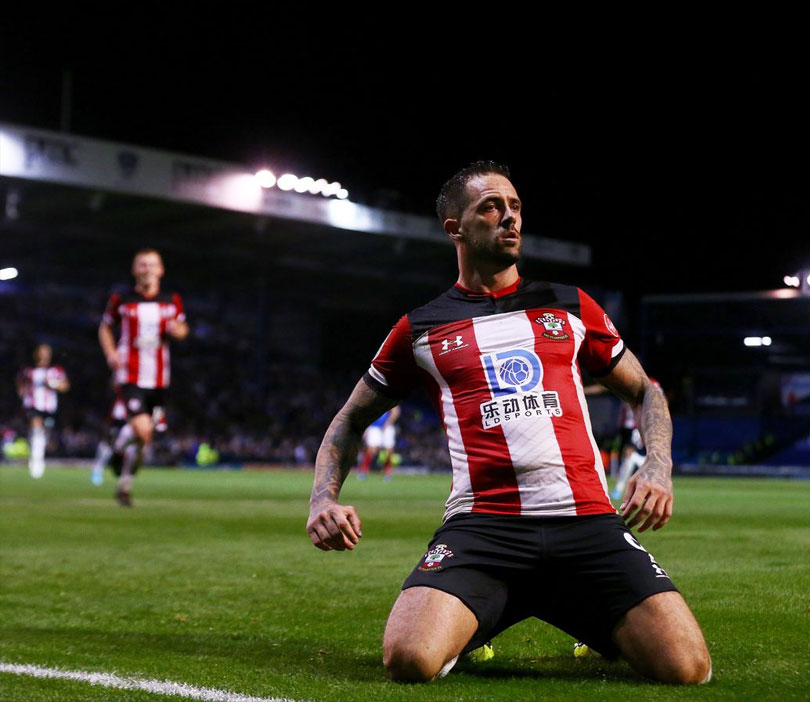 ---
Achievements
Most notably, appearing in the Daily Echo when I was five for swimming a mile.
I take take great pride being a Web Developer and the work that I do for our clients, but I also take great pride in personal achievements. Here are just some of my most recognised achievements:
Umbraco Certified Professional - 100 points
2017 Computer Science and IT Student of the Year at Brockenhurst College
Graduated from Brockenhurst College with D*D*D*
Valid NPLQ qualification
Obtained my full driving licence
School Senior Prefect
Launching my first website: Around The Grounds
5 plus years of competition swimming, earning over 25 medals
Swam a mile when I was just 5 years old